Handed down from mother to daughter, the estate has also kindled fresh vocations. Although their husbands come from other backgrounds, they have developed a passion for wine, helping to improve and diversify the family's vineyards across several appellations: Gigondas (3 ha), Vacqueyras (17 ha) and Côtes-du-Rhône (2 ha).
Cécile Dusserre is the fifth generation; and her daughter Amélie, the sixth.
In 1860, Louis Avon undertook a tour of France to learn his cooper's trade from established craftsmen.
He then established a barrelmaking business in Vacqueyras, which enabled him to grow a small plot of vines tended by the family.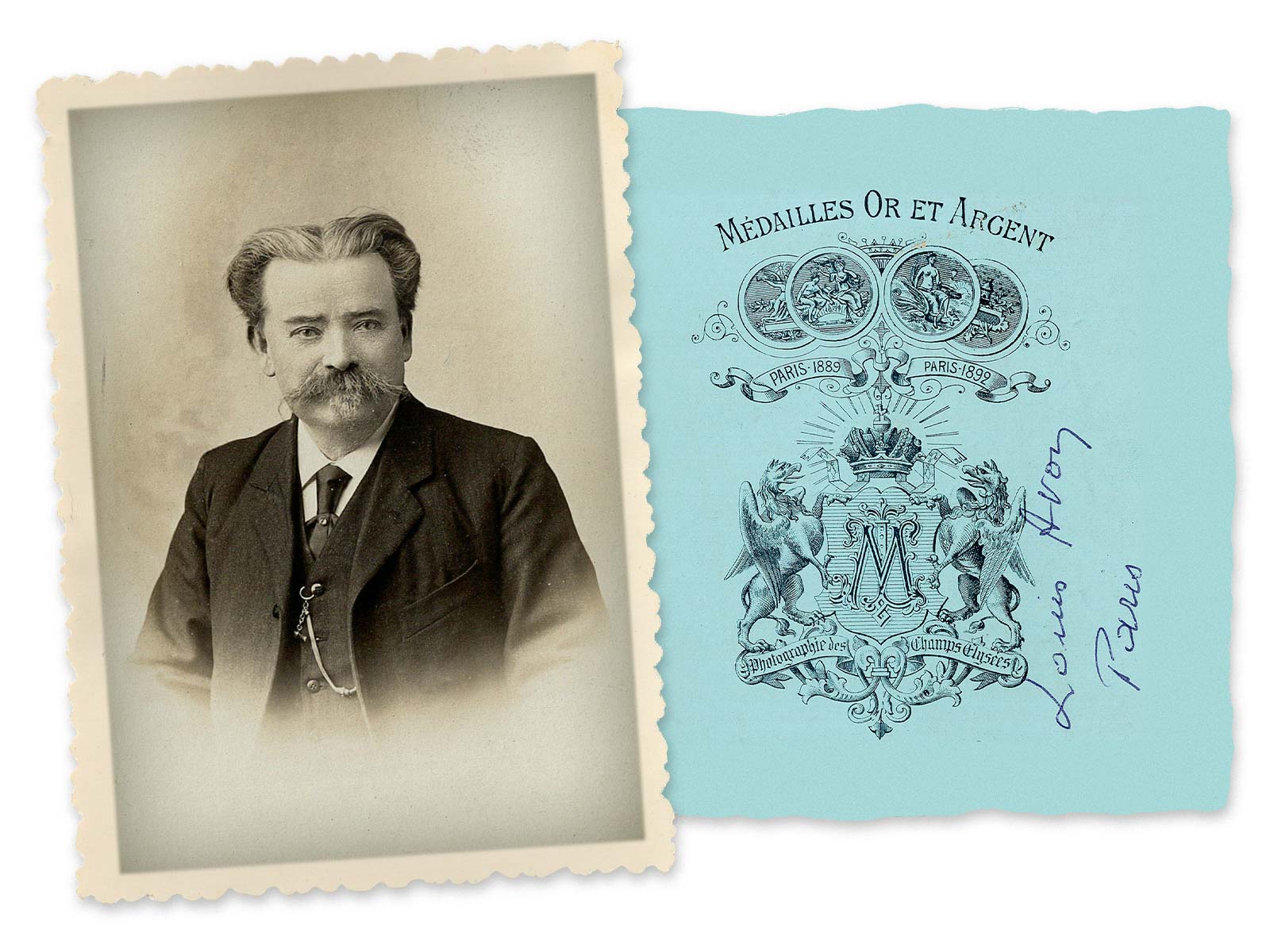 OUR OLD WINERY IN THE VILLAGE, WITH BARRELS MADE BY LOUIS AVON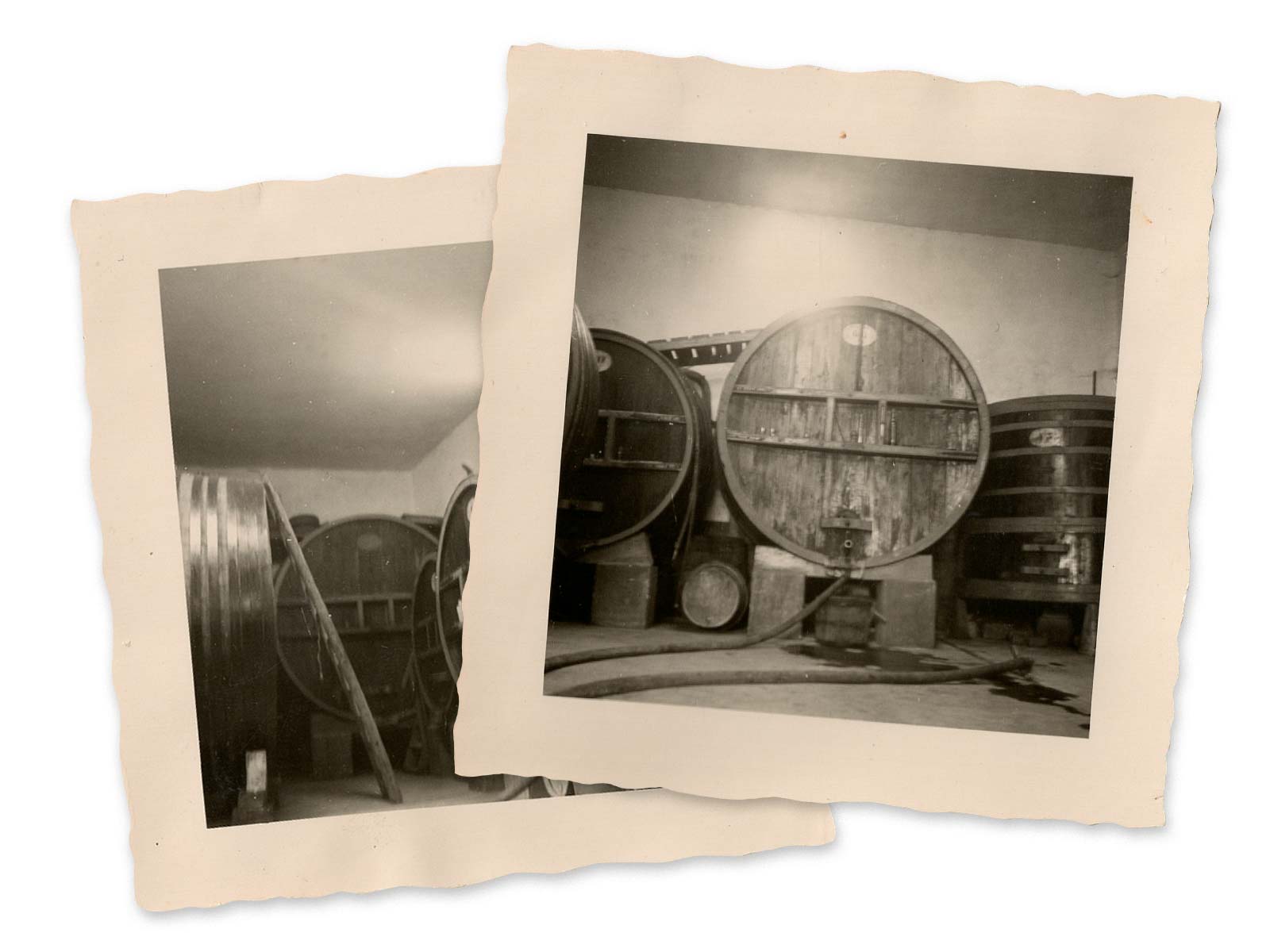 HORSES ONCE ASSISTED WITH
ALL VINEYARD TASKS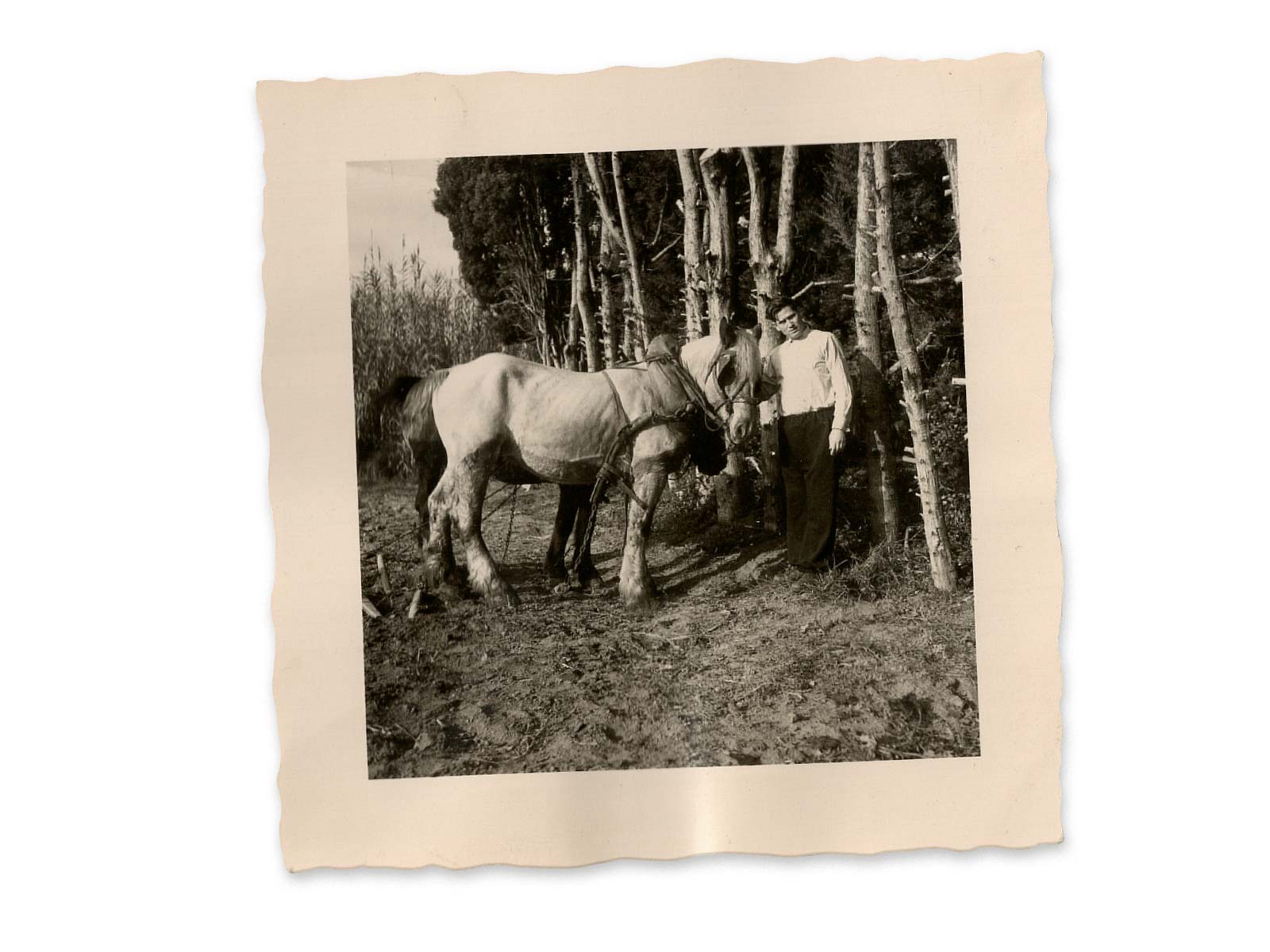 DELIVERING THE CROP TO
THE OLD WINERY IN THE VILLAGE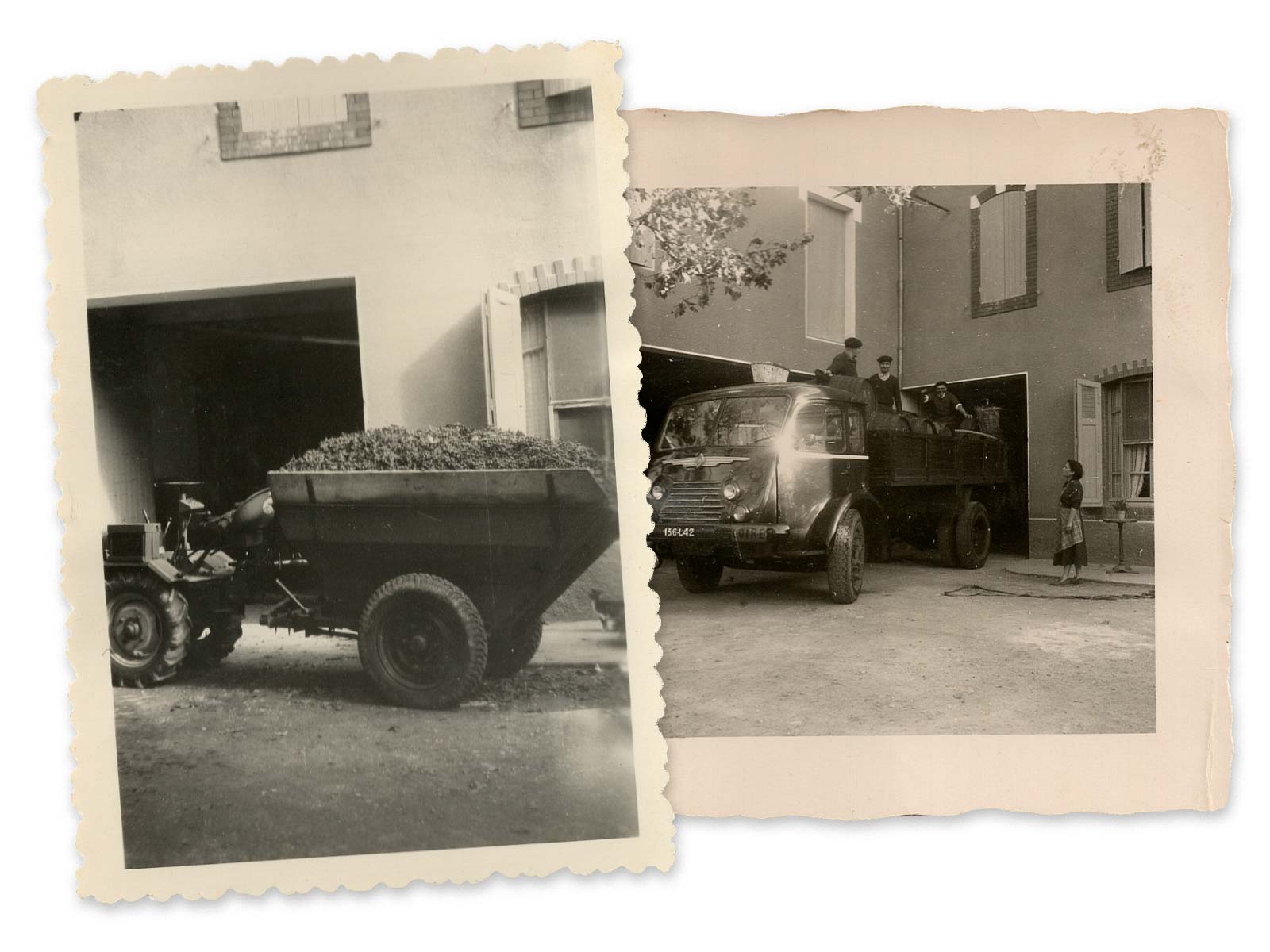 MONIQUE DUSSERRE DURING THE HARVEST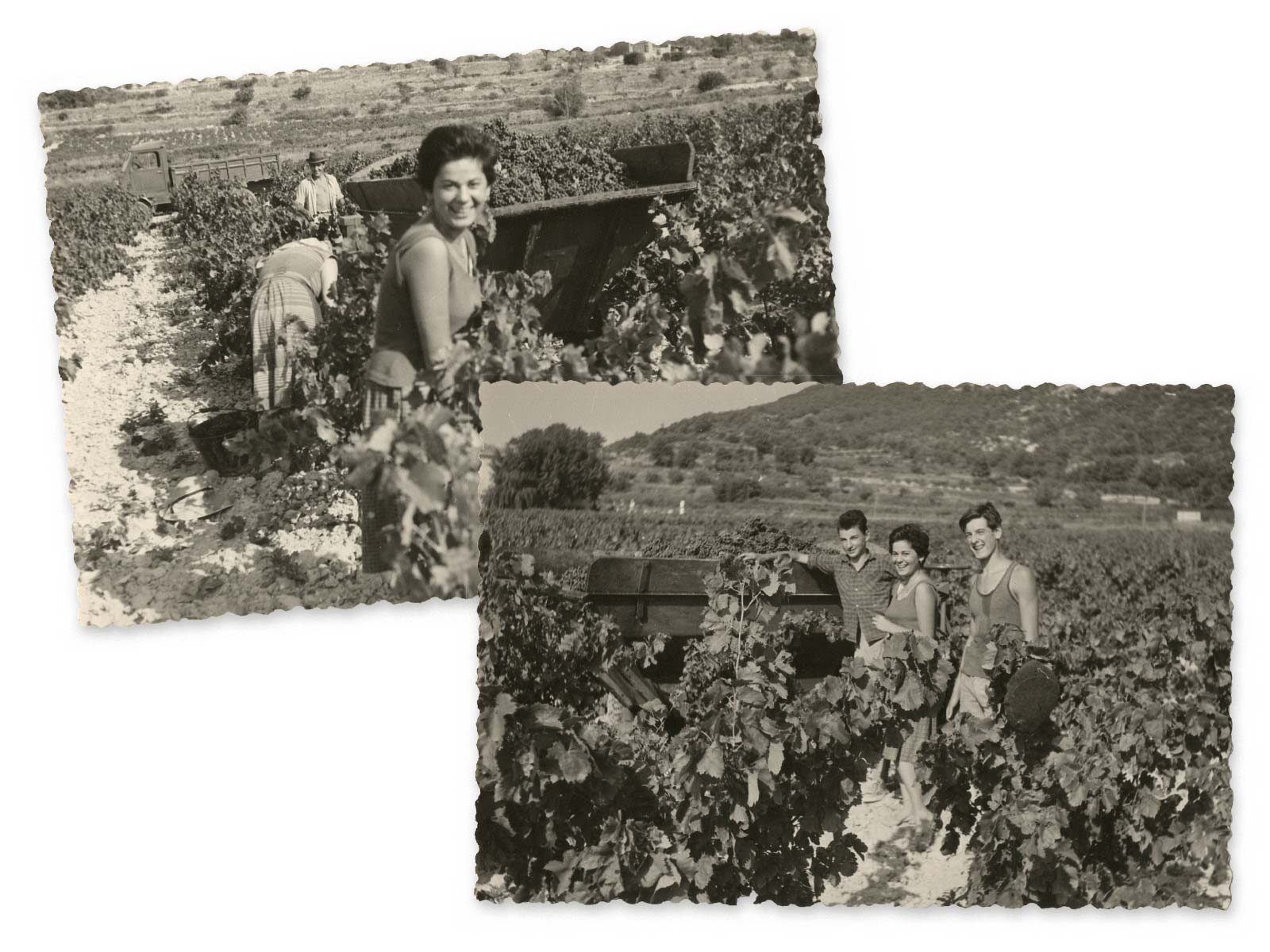 THE CURRENT WINERY IS BUILT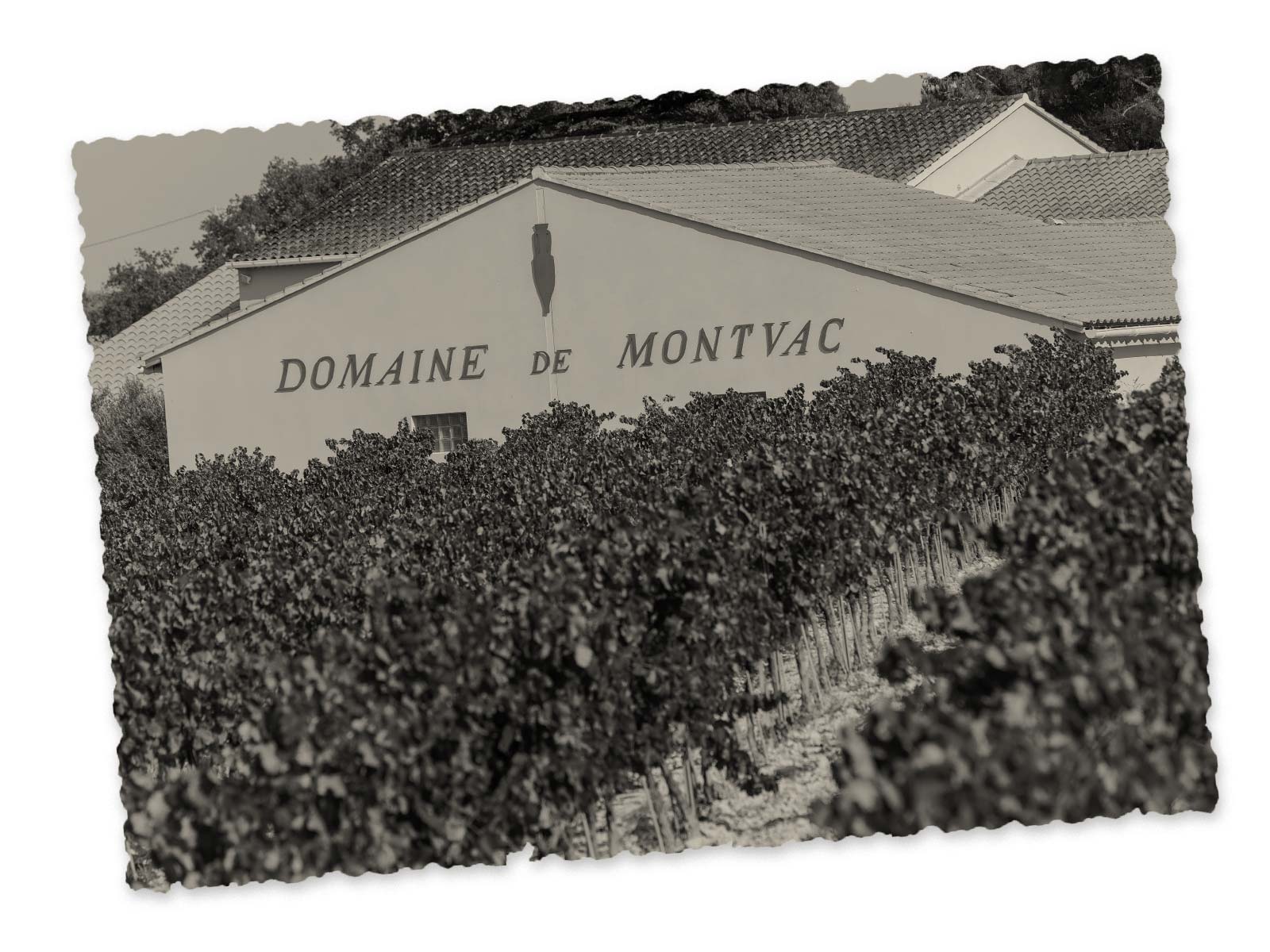 CÉCILE JOINS THE ESTATE TEAM
TASTING GRAPES BEFORE THE HARVEST
ORGANIC AGRICULTURE CERTIFICATION
After eight years' integrated methods and three years' conversion to organic.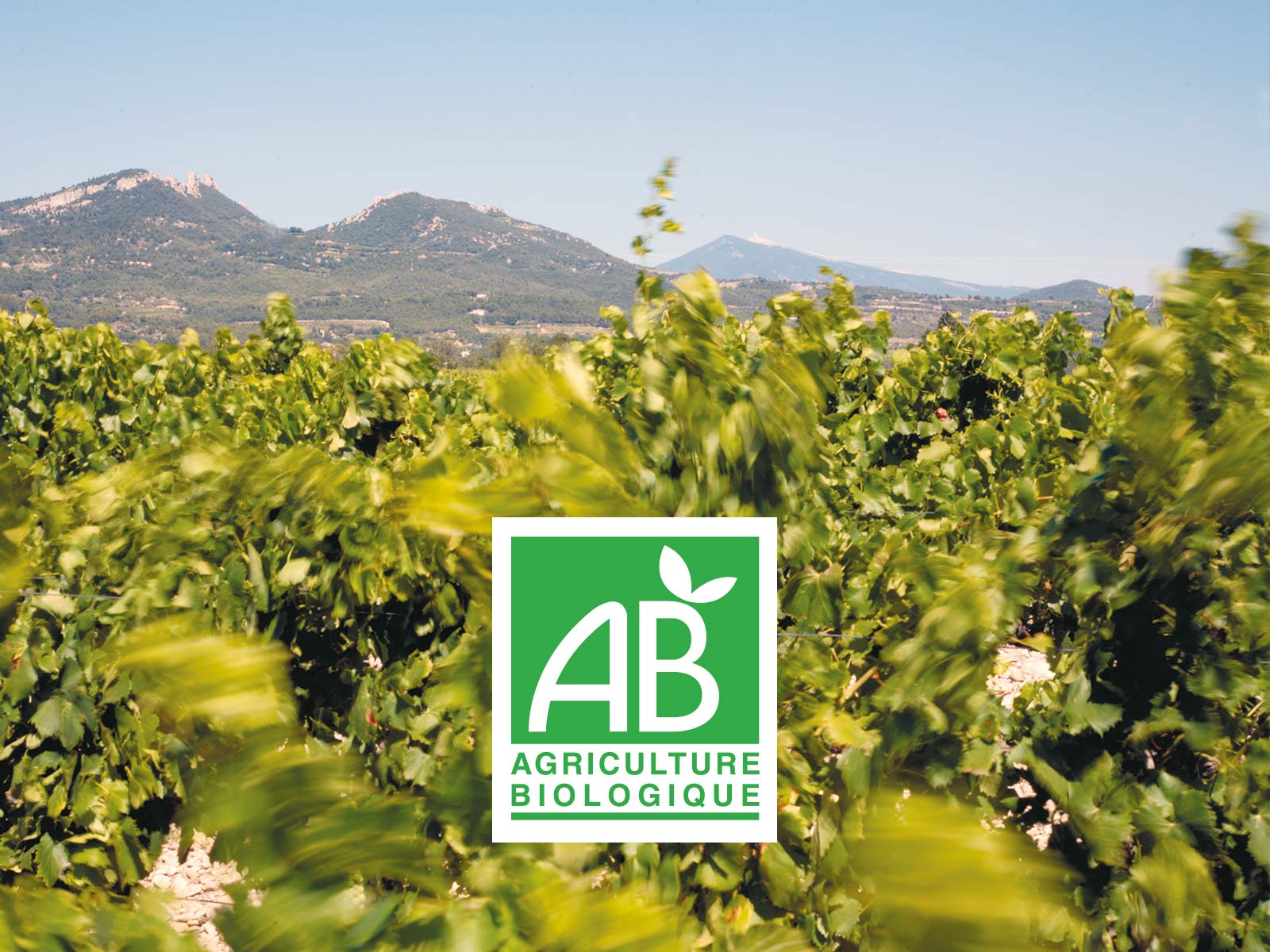 AMÉLIE JOINS THE ESTATE TEAM